BRAND PROFILE
The brand "Quantize" was established in 2006 by organizer Kiharu Kawano and designer Nobuko Nakamura.
The two have known each other since they were 6 years old. Beside producing wedding dresses,
cocktail dresses, stage and commercial costumes, Quantize also has a ready-to-wear line which collaborates with art.

BRAND CONCEPT
Quantize design brings us the happiness and beauty that we sometimes miss in our daily life. We develop our
dresses by combining design, silhouette and details into sophisticated harmony. Based on a theme of "luxury," we
started our brand with made-to-order haute couture dresses and now have a complete ready-to-wear line of dresses.
Our motto is "To create clothing which gives you a high couture feeling every day."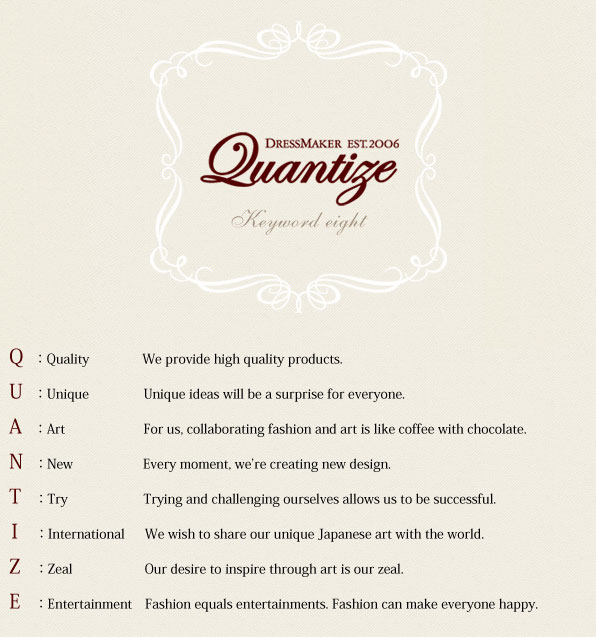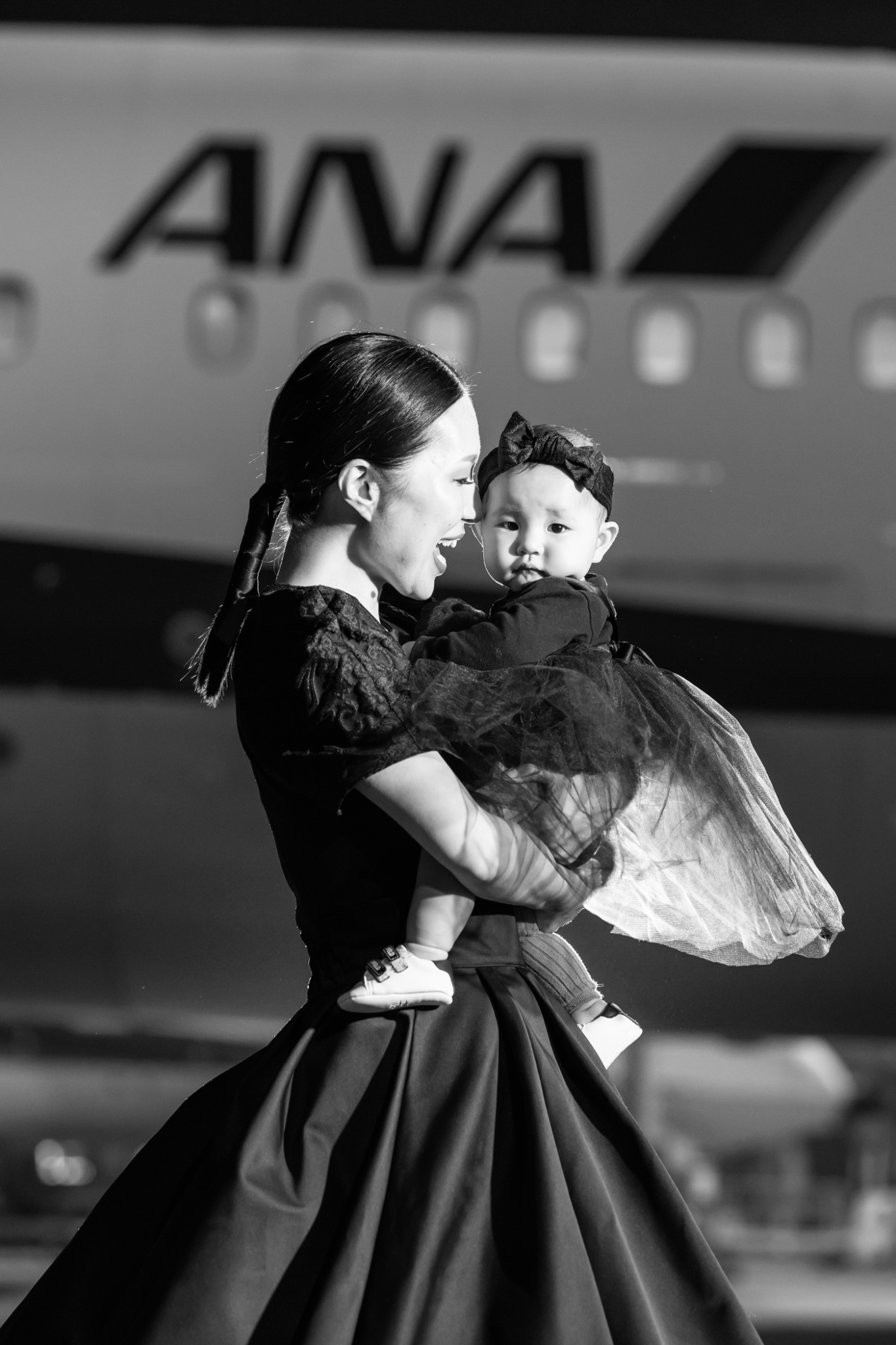 Born at Kagoshima Prefecture
Graduated from Kurume University / Major: International Cultural Literature
After graduating from university, she went to the United States and studied the fashion business and the fashion show in New York City at FIT. While there, she was in charge of the Back Stage in the NY collection. Today, Kiharu manages the business of Quantize.
READY TO WEAR
Not only to "Wear" but also to "look" and to have "Fun" is our brand concept. 
"Fashion Equals Entertainment" is a guerrilla show in the street that surprises people.
We will be happy when everyone is happy.
BRIDAL
Since its beginnings in 2006, each dress is reworked entirely by hand in at the Quantize atelier
in fukuoka, Japan. The complexity and specificity of each step of
such a creative process of transformation will naturally limit the quantity of dresses. The individuality of the materials
used to create each dress ensures that each is as unique as that which was used to create it.

Rather than being like everyone else, it's important to be unique.
Wow people, move people, make them smile.
Let's look forward to a world of unique surprises.